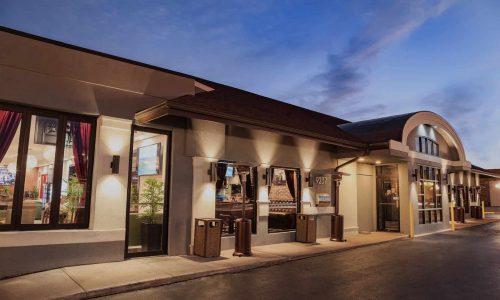 The Best in Brookfield
OUR RESTAURANT
Located in the heart of Brookfield, Skadarliya is a restaurant with true Balkan cuisine,  in which our guests can enjoy traditional Macedonian and Serbian meals.
More About Us »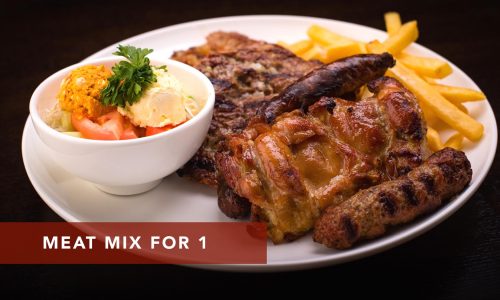 Traditional Balkan Cuisine
Authentic Food
If you enjoy or would like to try traditional Balkan cuisine, music and beverages, Skadarliya is the right place for you!
View Our Menu »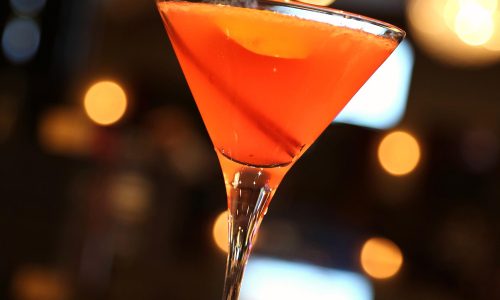 Latest info about changes and all events 
Latest News
Кeep up to date with all the news in our restaurant, related with parties, food, happy hours, buffets, etc.
View News »
Food & Drinks
TRADITIONAL BALKAN CUISINE AND COCKTAILS
Upcoming Events
EVENTS THIS WEEK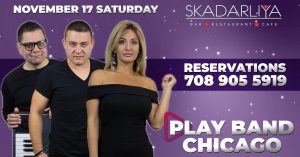 Play Band – November 17 Saturday
17/11/2018 - 18/11/2018 @ 9:00 pm - 1:00 am - November 17, Saturday in Skadarliya Visit us and enjoy in
Read more.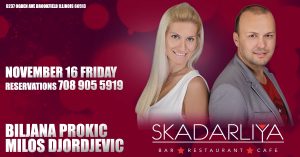 Biljana Prokic & Milos Djordjevic – November 16 Friday
16/11/2018 - 17/11/2018 @ 9:00 pm - 1:00 am - Visit Skadarliya Restaurant, Friday (November 16th) and enjoy in good party and
Read more.
Play Band Chicago – November 10 Saturday
10/11/2018 - 11/11/2018 @ 9:00 pm - 1:00 am - Next Saturday (10th November), visit Skadarliya Restaurant and enjoy in good party
Read more.
Contact & Location
WHERE YOU CAN FIND US
CONTACT INFO
9237 Ogden Ave Brookfield, Ilinois 60513
WORKING HOURS:
Mon: 10:00am – 11:00pm
Tue: 10:00am – 11:00pm
Wed: 10:00am – 11:00pm
Thu: 10:00am – 11:00pm
Fri: 10:00am – 1:30am
Sat: 10:00am – 1:30am
Sun: 10:00am – 11:00pm
KITCHEN WORKS UP TO:  (Sunday – Thursday: 10:00pm), (Friday – Saturday : 11:30pm)